November 2021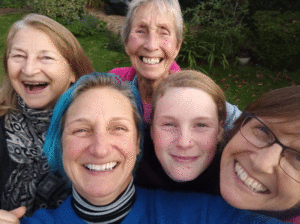 November is usually all about the birthdays – mine, Tana's and Chris' – and tis true, we did have a blinding party, with the first performance from our new band, Lamb Pancake. But this year, November was even more special as India and I got to spend a few days in the UK with my family.
This trip was ALL ABOUT THE GIRLS. Spending quality time with my mum, my sister and my stepmum, Lou. Walking in nature (the weather blessed us every day), talking, laughing, puzzling, walking around the local towns, browsing the charity shops. Simple pleasures. The real delight was in enjoying each others' company. But I have to say that, thanks to the wonders of modern technology, none of us felt starved of contact or too sad at the prospect of going home.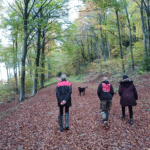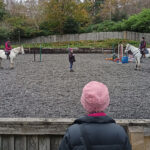 Especially as we had another visit to my mum's planned between Christmas and New Year, this time with all four of us. And, even better, Tana and Chris were coming over the very next weekend, to see a Happy Mondays and James gig in London with dear friends and visit Chris' family up north. Except they couldn't, because Covid restrictions got silly again. A final test of our ability to remain positive and optimistic that better times are coming. Challenge accepted.
Filed under: Happy Coulson
Like this post? Subscribe to my RSS feed and get loads more!