January 2022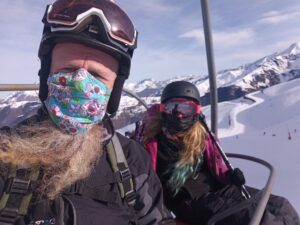 The year 2022 felt to me like a rebirth, an emerging from the Covid chrysalis. There was a lot of talk about the angel numbers 222 – how they were a sign of good things to come, a sign we were about to enter a period of peace and stability.
And then Covid came to call.
After a wonderful day skiing at Peyragudes to celebrate the last day of the Christmas holidays, one of our party messaged to say they were positive. They thought the culprit might have been the 'tapis roulant', the moving walkway, sealed inside a plastic tube, which transported hundreds of heavy-breathing schoolchildren up the beginners' slopes.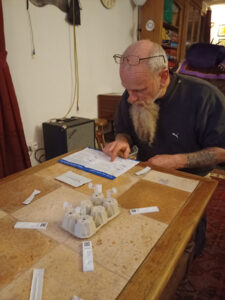 So started a seemingly endless round of nasal probing, as the children and I tested daily to make sure we were safe to go to school and work. India was the first to fall, coming home from school feeling uncharacteristically tired. She even wanted a cuddle on the sofa and fell asleep on my shoulder. I should have known something was up.
Lo and behold, when we tested the following day, India was positive. She was delighted to isolate in her suite of rooms and work on her art projects. The only symptoms she had was fatigue and an ability to feel her face, and she was testing negative and back at school by day 4.
The rest of January passed in a blur of different friends isolating, and everyone reducing outside contact, including the majority of my yoga students. I have to admit that it was quite strange when The Vid, the invisible power that held the whole world in its grip, entered our home. There was no fear. Plenty of our friends, both vaccinated and not, have had it and recovered quickly, with no problems. But it was strange.
Filed under: Happy Coulson
Like this post? Subscribe to my RSS feed and get loads more!