December 2020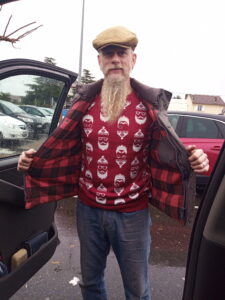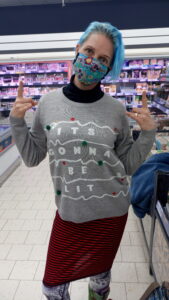 We LOVE Christmas here at Happy Coulson. Between us, Chris and I own nearly 10 festive jumpers – our latest additions (purchased in Lidl, other stores are available) proudly displayed here. Chris found a Father Christmas jumper that actually looked like him, and I was particularly excited by mine as it features hip and trendy street slang that our teenagers just ADORE me using.
As for many people in this crazy Corona year, Christmas came early to Happy Coulson. We did wait until December but then it was full steam ahead, with trees, decorations and enough twinkly lights to be seen from space. As India put it, as she remonstrated with us for having the lights on every day: "Wow, you really are bleeding energy this year".
Filed under: Happy Coulson
Like this post? Subscribe to my RSS feed and get loads more!