Stages / Events
Le pouvoir du toucher curatif  **UNE SEULE PLACE RESTANT**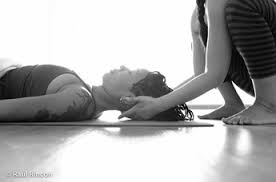 Stage de yoga avec Charlie Speller
09h30-13h00 le dimanche 12 novembre
Salle de danse, Maubourguet
35€ par personne
Le toucher est magique. Il produit des hormones qui nous rendent plus heureux et peut baisser les niveaux d'hormones du stress dans le corps, réduire la tension artérielle, améliorer l'humeur, augmenter la tolérance vers la douleur et même accélèrer la guérison des blessures.
Venez explorer la puissance de votre toucher grâce à une séance de yoga detendue. Apprennez des techniques pour soulager des douleurs. Amenez un ami/une amie, votre époux/épouse. Même s'ils n'ont jamais fait de yoga ils vont adorer ce stage! Ou venez seul et on se débrouillera. Il y aura aussi le temps pour travailler avec vos blessures individuelles.
Inscrivez-vous sur happycoulson@orange.fr
Bougez vite – le stage est limité à 8 couples!
'The power of healing touch'
Touch is magical. It makes us feel good and can even lower the levels of stress hormones in the body, reducing blood pressure, improving mood, increasing tolerance for pain and helping wounds heal.
Come and explore the power of your healing touch with a chilled-out yoga practice and plenty of hands-on experience of delicious pain-relieving techniques.
Bring a friend/partner/loved one. Even if they have never done yoga before they will love this workshop!  Or come by yourself and we'll work it out. There will be time at the end of the session to trouble-shoot your personal injuries/pain.
Book in at happycoulson@orange.fr
Don't hang around as we are only taking 8 couples!
---
Explorer l'Energie – Partie III 
Stage de yoga avec Charlie et Kate
09h30-13h00 le dimanche 10 décembre
Salle de danse, Maubourguet
35€ par personne
Notre troisième stage sur l'exploration de l'énergie. Comment utiliser son énergie. On partage l'énergie avec tout le monde, avec l'univers entier. Mais on est responsable pour ce qu'on fait avec notre part. Venez explorer comment maitrisier votre énergie et l'utiliser pour le mieux. On va utiliser des postures de yoga, la respiration, le chant et d'autres techniques.
Inscrivez-vous sur happycoulson@orange.fr
Our third workshop in the Exploring Energy series. How we use our energy. We share energy with everybody and everything in the whole universe. But we have a responsibility for what we do with our share. Come and explore how to make the best use of your energy. We will use postures, breathing, singing and more.
Book in at happycoulson@orange.fr
---
Happy Yoga propose des stages au Maroc et dans les Pyrénées
Aussi des journées et des demi-journées de yoga à Maubourguet
Lire des avis ici / Read reviews of our retreats and workshops here.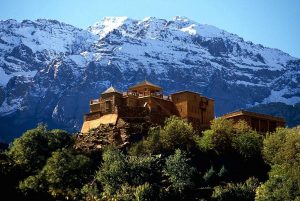 Kasbah du Toubkhal, Morocco 2017