Wednesday 22 May 2013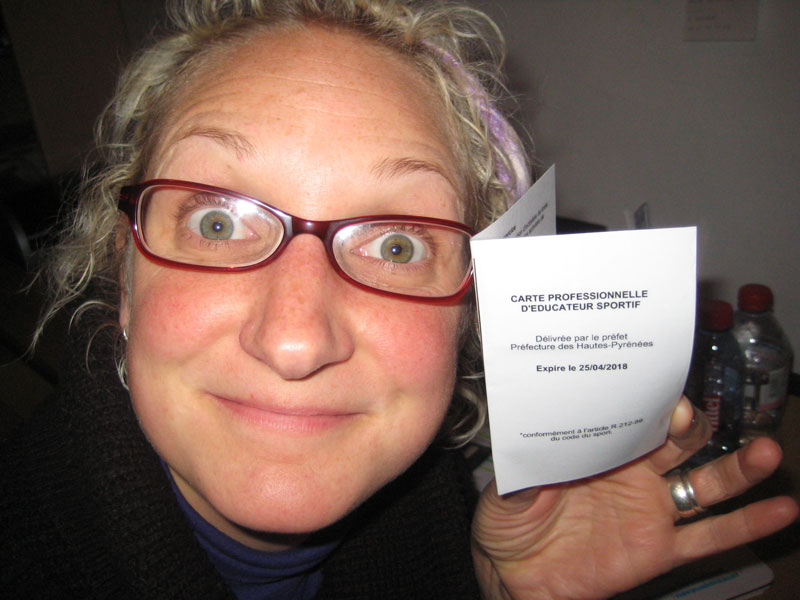 I collected my hard-won 'Carte Professionelle' today and am now officially an 'Educateur Sportif", able to teach any group sport or fitness in France. It was a scary ride but I'm so glad I persevered and didn't give up when the going got tough.
The going is tough at Happy Coulson at the moment as the weather is horrible. It is so cold that my roll-necks and big jumpers are out again. The kids even have hot water bottles tonight! The unseasonably wet weather means we're nerve-wrackingly behind with all the outside jobs and are instead forced to spend days inside catching up on paperwork. Yuck.
We have been collecting piles of letters from various French government departments – social security, child benefit, the regime for self-employed people etc – putting off the day we tackle them…
That day arrived yesterday and I spent an incredibly frustrating morning on the phone (paying for EVERY call, even if after several minutes of music they said all the lines were busy and I couldn't be connected!). The first few people I spoke to were so unhelpful that Chris had to calm me down (hello, role reversal). Then, thankfully, I got through to a wonderful monsieur who answered all my questions and made sure I understood exactly what I have to do next. The clouds lifted and all was well.
Today we took the children (Wednesday = day off) to our nearest city, Tarbes, for a seven-hour mission sorting out paperwork and buying supplies for the house. They were so well-behaved we took them to a fantastic Chinese buffet restaurant for lunch – only 11,80€ for adults and 8€ for kids. The kids had a ball – Tana reminded us it was our first meal out since last August and that was only at the local supermarket…
I'm feeling a little guilty as I'm heading off to Biarritz this weekend for a weekend of Anusara yoga with the amazing Marc Holtzman. It really is work as the sessions will be translated into French so I will be learning loads of new vocabulary for my classes. Convinced? Neither is Chris.
Filed under: Happy Coulson
Like this post? Subscribe to my RSS feed and get loads more!