Thursday 25 February 2016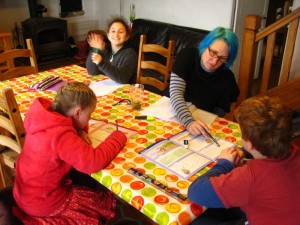 Our French student was given a list by her English teacher – things she needed to work on during her stay with the Coulson family:
Present perfect v. past simple
Prepositions
Forming questions
Third conditional
So I asked Yuka to write a blog using everything she has learned…
Hello, I am Yuka. I'm 11 years old and I am from Paris. I came here to study English. Do you want to know what I have done this week?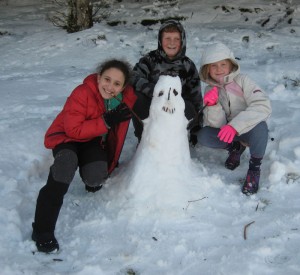 Well… we have been to the mountains, where we built a snow ghost, had a snowball fight and made snow forts; we have made and eaten lots of delicious food, including sushi, brownies, cookies, pizzas and toad-in-the-hole; we have made boats from corks and sailed them on a little river; we have played games like Picture Consequences and Bananagrams; we have been on lots of walks and done some yoga; we have watched films in English; we have made pottery – I made a vase; and we have made Origami shapes.
Don't worry, mum, we also did lots of work. I knew that if I hadn't studied hard, you would have been cross.
It is my second time with the Happy Coulsons. If I hadn't enjoyed it the first time, I wouldn't have come back!
Filed under: Happy Coulson
Like this post? Subscribe to my RSS feed and get loads more!