Thursday 24 January 2019
Our Christmas and New Year was pretty perfect this time around. We spent a deliciously relaxing week at home over Christmas. Just the four of us, doing festive things, walking lots and seeing friends. Then it was off to the UK to catch up with family and loved ones and see in the new year. No big parties – in fact, we were all asleep before midnight on the big night itself! But that's not what we were there for. It was especially lovely to see my mum beaming, surrounded by all of her children and grandchildren.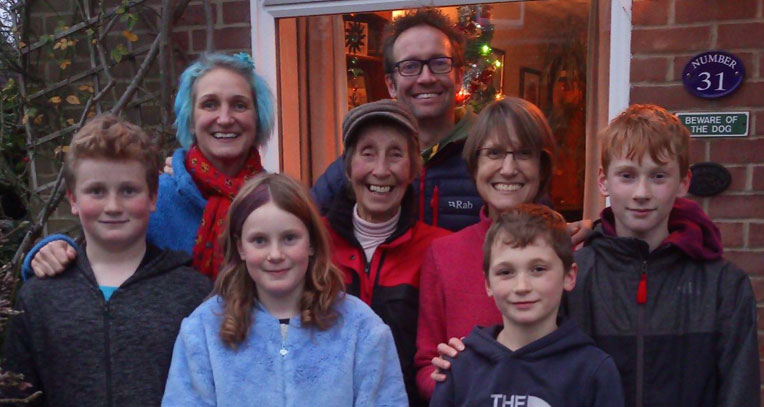 It was also amazing to see my sister looking so well – a welcome contrast to last year when we were wrapping her up in the Blanket of Dreams. Vicky is back to work and horse-riding so we returned to France to start our 2019 with a real sense of optimism. Already in the diary for this year are parties, festivals and other exciting adventures. Chris is loving his winter job back in construction as he continues to turn our barn into a yoga studio and music room. I can honestly say the Happy Coulsons are indeed HAPPY.
Filed under: Happy Coulson
Like this post? Subscribe to my RSS feed and get loads more!