Sunday 27 April 2014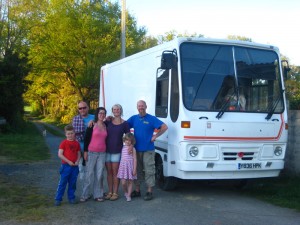 This month has been all about friends. Friends leaving, missing friends and making friends.
We have said goodbye to two sets of very dear friends. First, Jim and Becci, who stayed in their converted library bus at the back of our house for over a year. These two, from Herefordshire, have been part of  Happy Coulson almost from the beginning. They have helped with everything from building to babysitting and will be sorely missed.
And yesterday we said goodbye to the Gofton-Kielys – Warwick, Allyson Jean-Luc and Olive Rose – who returned to New Zealand after an 18-month adventure in France.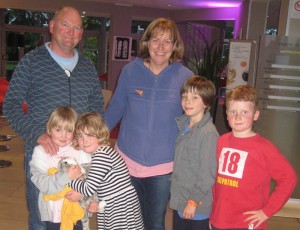 We have grown very close to the GKs as our friendship grew during a special time for both our families. It was very hard to say goodbye to them but we know we will be friends forever and, as we have said to the children, it is super cool to have friends on the other side of the world.
As anglophone friends leave, one chapter ends and another begins. After nearly two years in France, we are making some really good French friends. This takes time, due to cultural and language differences, but the children have been invited to stay over with mates this holiday and we have friends we know we can call upon in an emergency.
We feel lucky to have shared life with some top notch Brits and Kiwis. And excited to be developing friendships with our new countrymen. Happy days indeed.
Filed under: Happy Coulson
Like this post? Subscribe to my RSS feed and get loads more!