Saturday 30 August 2014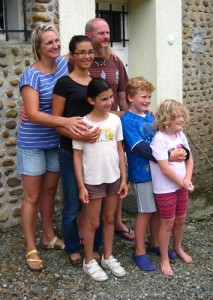 The long summer holidays, which we thought would never end, are almost over.
We waved goodbye this afternoon to our final two French students – sisters Elisa
and Magda – who after just a week felt like part of our family.
We have had 12 French students in all, each staying either one week or two for an immersion in all things English, including Yoga and Zumba with Kate and cooking with Chris. This is our second year of hosting students and we have loved it.
Special credit goes to Tana and India, for uncomplainingly sharing their bedrooms, toys and mummy and daddy for more than two months. We are now all looking forward to some 'just us' family time in the autumn and winter.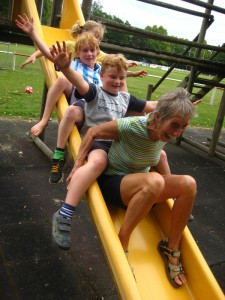 We have had a constant stream of gorgeous guests at Happy Coulson. Wonderful workawayers, the Karate King and three Norfolk families (you know who you are) brightened up the sometimes woefully unsunny summer days with boozy suppers and general silliness.
Nanny was in her element with three of her grandchildren when she brought cousin Will over for a visit. We are already looking forward to the next time – with cousin number four, Oli, as well. Who knows, we may even brave Eurodisney…
With all of their help, we have managed to get to the end of an astonishingly busy nine weeks, with up to 19 people staying in our house (including a steady stream of pilgrims), feeling chilled and content. Happy, Happy Coulson.
Filed under: Happy Coulson
Like this post? Subscribe to my RSS feed and get loads more!