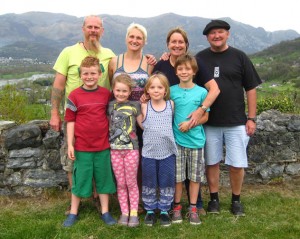 April has been a month of rekindling old friendships and starting new. One year, almost to the day, since they went back to New Zealand, the Gofton-Kielys came back for the launch of Allyson's book, Recipes From My Kitchen. The GKs lived in a nearby village for 18 months and became great friends so they just had to come and stay with us for a few days. We had a wonderful time helping Allyson present her book, which is number two in the Kiwi book charts and was very well received here. I will let you know as soon as it becomes available on this side of the world…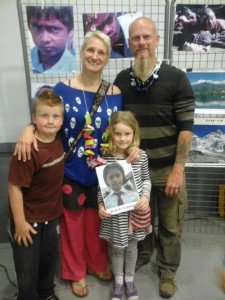 Feeling incredibly blessed as we do to live in France and have two healthy children, I have been on the lookout for a way to help a less fortunate family. The opportunity arose when we went to an event at our children's school.
Pupils of all ages have been working with a local charity which raises money for a school in Nepal, learning about the life of children over there. The charity was started by a couple who went trekking in Nepal and came across a tiny village. They started sponsoring a child and asked friends to do the same – more than 70 children are now in regular schooling. We decided to sponsor a 12-year-old girl called Raksha, as most families will only bother to send their sons to school.
Raksha lives near Pokhara so not far from the centre of the earthquake that hit Nepal on Saturday. We are waiting for news.